Here at Macleay Island Medical Centre, we are very passionate about patient health and well-being.
Our main focus is to assist you with all of your medical needs and our friendly team is ready to assist you with your medical needs.
Dr Arun Nayak MD
Dr Arun Nayak has 17 years of work experience as a medical doctor and is passionate in providing high-quality health care to the communities. He has extensive experience in diagnosing, treating and managing patient illness including surgery of trauma patients.
To enhance his general practice, Dr Arun has completed various specialty courses including Certificate in Primary Care – Skin Cancer Medicine at the University of Queensland, Australia Certificate of Civil Aviation Medicine at Monash University and Australia Certificate in Clinical Occupational Medicine at Monash University.
Dr Arun is qualified to provide medical assessments and pre-employment medical for various industries including civil aviation, transportation, mining and general pre-employment requirements. He provides aviation medical examinations for pilot licensing, driver's license medicals and health surveillance for Lead/Arsenic. Dr Arun has also worked as a Medical Review Officer in Australasian Medical Review Officers Association (AMROA) and has good knowledge of alcohol and drug abuse disorders and management.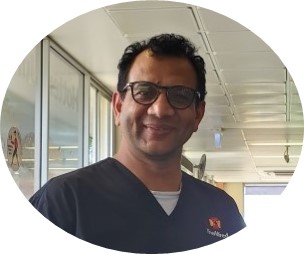 Dr Dennis Nicol M.B.B.S (QLD)
Dr Dennis Nicol completed his medical degree at the University of Queensland in 1976.  Following graduation he worked full time in hospitals, working in the area of anaesthitics.  Dr Nicol started working as a GP in 2000.
Areas of Interest:
Travel vaccinations
Immunisations
Work cover
Women's health
Men's health
Mental health
Family planning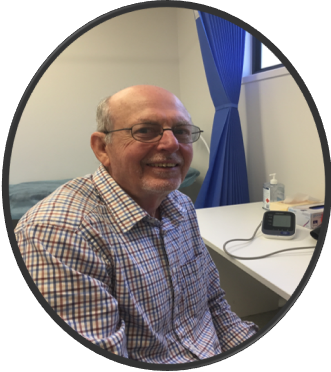 Dr Hui Fen Valerie Tan MD
Dr Valerie was practising as a qualified Accredited Practising Dietitian for over 4 years and then she decided she would like to follow her calling to do medicine, in the hope of improving the lives of the community around her. Being a General Practitioner was always her dream and she was practising as a General Practitioner in Singapore before embarking on a new journey in Australia. She is passionate in all areas of GP work especially women and children's health, mental health, senior health and skin cancer.
Dr Valerie has continuously upgraded her skills and knowledge to better serve the island community. She has completed a Focused Psychological Skills qualification that enables her to provide mental health psychological support. She received her Advanced Certificate in Skin Cancer medicine and is working towards a Professional diploma in Skin Cancer Medicine. She is also qualified in the Implanon insertion and removal, cervical screening and breast examinations. As a former qualified dietitian, she is very interested in promoting nutritional health and engaging with fellow allied health professionals to enhance general health and wellbeing.
Above all, Dr Valerie loves a good laugh and a meaningful chat. Her favourite bit of the day is watching the waves and feeling the sea breeze.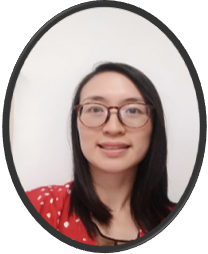 Registered Nurse – Christine Mckersie
I graduated from the University of South Australia in 2011, with a Batchelor in Nursing.  Spent seven years nursing at the Toowoomba Hospital in the Orthopaedics Department as a Senior Nurse.
I took three years off to have children.  Then continued nursing in aged care for a year.  Due to a change in location I had to sadly leave this job.  I had wanted to be a practice nurse for a while and was happy to take on the position of RN at Macleay Island Medical Centre in 2020. 
I take great pride in my nursing and love to help others. I love the idea of working in a tight knit community and getting to know my patients.  I spend most of my free time with my family as my children are still young but do love to get out for a good walk or go fishing with my husband.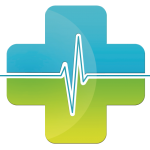 Physiotherapist – Vanessa Bayley
Consulting each Thursday and every second Monday – by appointment. Please Call Vanessa Ph 07 3207 0555 to arrange an appointment.
 Area of Focus
* Continence & Women's Health
* Dry needling
* Ergonomics
* General physiotherapy
* Massage
* Musculoskeletal physiotherapy
* Occupational Health
* Orthopedics
* Pre- & Post-Natal Physiotherapy
* Rehabilitation
* Sports physiotherapy
*See your Doctor about a Referral.  This referral will be faxed to Victoria Point Physiotherapy.  They will then contact you to arrange an appointment for you to come to Macleay Island Medical Centre to be seen by Vanessa.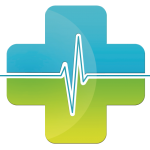 Physiotherapist – Philippa Gilbert
With over 40 years as a Physiotherapist my career has been huge. My motto has always been 'Helping you heal yourself'.
 I have worked in the public and private sector, running several successful private practices, educated many physios and students, and lectured at both Griffith and Bond Universities.
 I have specialised in spine for over 20 years, creating innovative rehabilitation programs for spinal surgeries (total disc replacements TDR) and with husband Christopher, created the Comfyback back support range.
 I have written 3 education books and produced 2 exercise DVDs on spinal rehabilitation, commenced a Phd at Bond University, have lectured in Manila, presented research at conferences in Vancouver, Barcelona, London and Australia.
 I was a finalist in Telstra Business Woman of the year with recognition in the innovative and business section, and have won Gold Coast business awards.
I have had the privilege of treating and working with some amazing people all over the world.
 I have several letters after my name NZRP (NZ registered physio- where I trained), Cred MDT (Cred Mechanical diagnostic therapist) Ass Professor Bond University……….  But am happy to be known as Philippa.
 My philosophy is to Assess and Educate you on your condition, Treat you to eliminate symptoms and educate you on Self Management to prevent re-occurrences.
However as Abraham Lincoln said… "You can not help people permanently by doing for them what they should do for themselves"
 My husband, dogs and I have semi retired to our Macleay Island paradise. I have the privilege of working at the Macleay Island Medical Centre 2 mornings per week (10-12 hours). We are very community based and I am enjoying learning pottery.
*See your Doctor about a Referral.  Get in touch with Macleay Island Medical Centre Reception to arrange an appointment.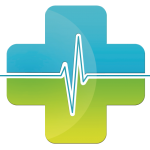 Podiatrist – Bilqis Mahomedy
Nail Care – Keeping things neat and tidy
Foot Pain – Keeping you on your feet
Lower limb massage and tissue release
Neurovascular and diabetic testing
Minor skin and nail surgical procedures
Footwear advice
Exercise prescription
Custom orthotic/manufacture
*See your Doctor about a Referral.  Get in touch with Macleay Island Medical Centre Reception to arrange an appointment.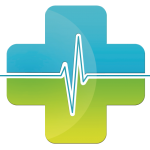 Audiometrist – Sindy Schimkat, Absolute Hearing Solution
Visits Macleay Island Medical Centre twice a month.  Last Thursday of each month.
 Comprehensive audiological assessments and diagnostic screening services.
We are a locally owned and operated, Independent Hearing Clinic. We are able to offer a wide range of options to clients because we are not bound to one particular brand of hearing aid.
 As we are accredited with the Office of Hearing Services we can provide free services to veterans and pensioner concession card holders. Phone 07 38209614 to organize an appointment.
*See your Doctor about a Referral.  This referral will be faxed to Absolute Hearing Solution.  They will then contact you to arrange an appointment for you to come to Macleay Island Medical Centre to be seen by Cindy.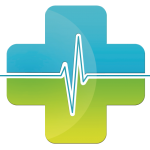 Meet our administration team
Manager – Karen Foster
 Diploma of Nursing, 2008
Geriatric nursing 2008-2012
General Practice Nursing for 8 years
 Mum of three and Grandmother of four.  Bay Islands resident since 2012. Enjoys sewing, fishing and spending time with family.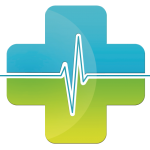 Receptionist – Carmel Di Leo
Experienced in customer service and interacting with people from diverse backgrounds, which is helpful working in a Medical Centre, where I am lucky enough to meet different people every day.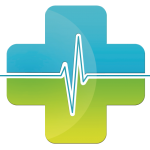 Receptionist – Theresa Augousti